Bear Creek Outfitters Fishing Trips
Enjoy a half day or full day fishing for trout or salmon near Juneau. We'll pick you up and transfer you to our shop where your guide will outfit you in waders and rain gear.  We provide all required fishing equipment from top brands like Sage, Echo, and Ross. After a safety briefing, you'll embark on a scenic flight by floatplane. Upon landing, the gear will be assembled and guests will receive a casting/fishing demonstration.
You'll fish with the assistance of your guide and enjoy the beauty, wildlife and solitude of your selected stream.
Click here for more information on things you need to know for our fishing trips!
Half-Day Fly-Out Trips
5 ½ hours door to door.  We require a minimum of three people to run a half day trip.
Cost: $725 per person
Contact: info@juneauflyfishing.com
Full-Day Fly-Out Trips
Pricing for full day trips 8 hours door to door.  We require a minimum of two people to run a full day trip.
Cost: $1280 per person
Contact: info@juneauflyfishing.com
The Wilderness and Wildlife
All of the locations we fish are located in true wilderness. We often see eagles, bears, deer and whales while exploring their backyard. Many guests enjoy the setting as much as the fishing itself!
Alaska Non-Resident Fishing License
Guests will need to purchase an Alaska Non-Resident Fishing License from the State of Alaska's website.  The cost for the license is $15.00.  This can easily be done on a smartphone on the day of your trip.  You can purchase your licesnse HERE
BCO Proudly operates under a special use permit with the Tongass National Forest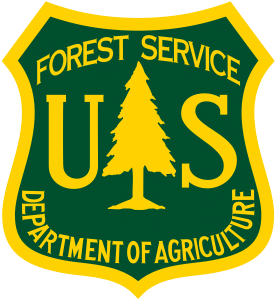 The Fishing!
With access to a wide array of accessible streams, we are able to select the best location suited to your particular group -one that offers the best fishing opportunities available on any given day. Streams in Southeast Alaska tend to be small and relatively short but allow ample room for fly-casting. We focus our efforts in estuaries and the deeper holes and runs in the first two miles of the stream corridor. Other groups are rarely, if ever, encountered.
Southeast Alaska is blessed with abundant runs of Wild Pacific Salmon, fast-action for Dolly Varden (char), Cutthroat Trout and trophy-sized Steelhead. Fishing opportunities for these species are dictated by run timing, which tends to be fairly consistent from year to year.
Participants should be in good physical condition and able to walk over uneven ground for 1-2 miles in waders. Many of the streams we fish are remote and advanced medical support may not be possible in these locations.
As a conservation measure, all of our fishing is done on a catch-and-release basis with barb-less hooks.
Equal Opportunity
 Employer
Bear Creek Outfitters is an equal opportunity employer. All applicants will be considered for employment without attention to race, color, religion, sex, sexual orientation, gender identity, national origin, veteran or disability status.