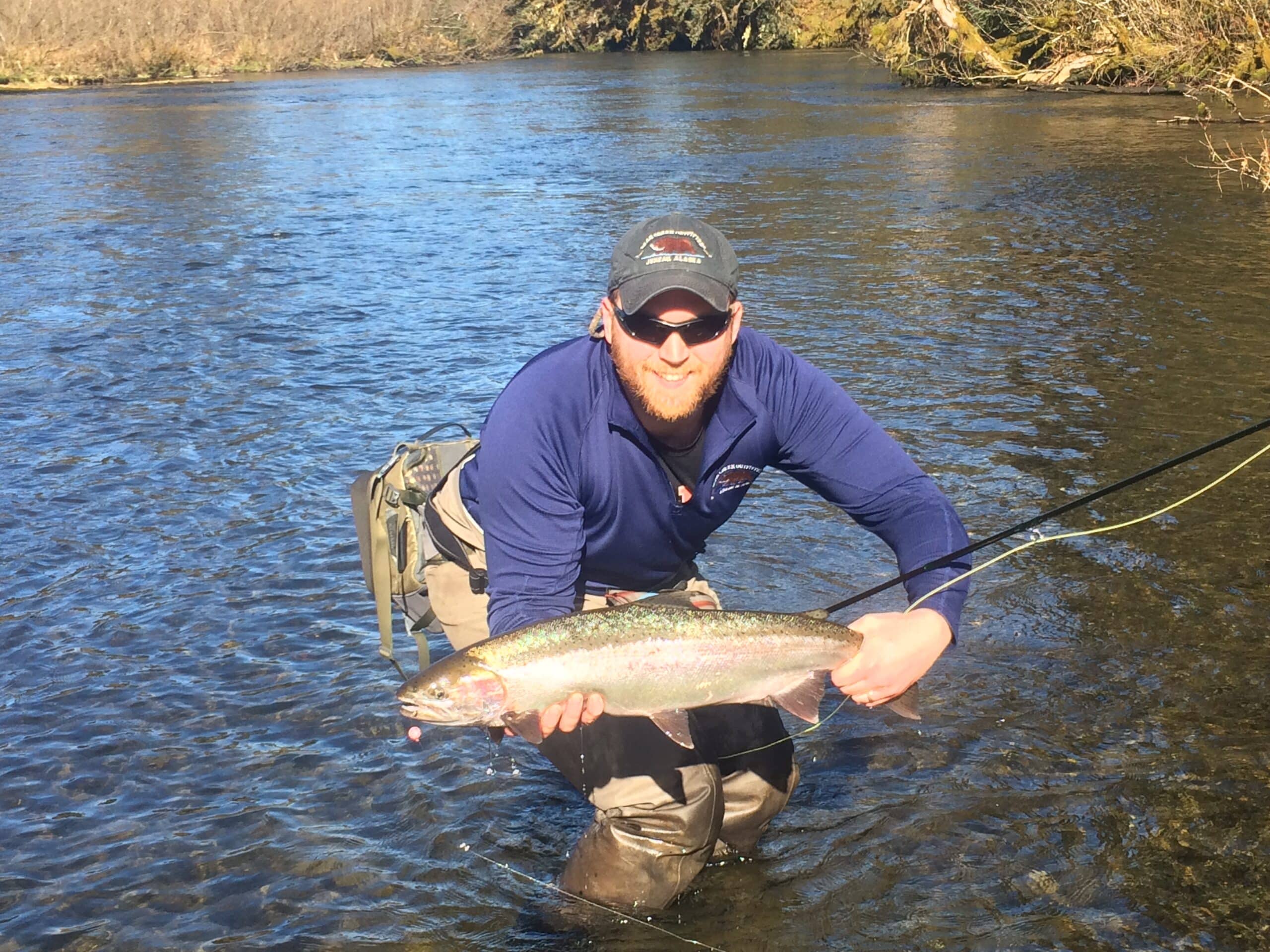 Matt Boline – Operations Manager Since 2007
Growing up in Minnesota with a deep love of and appreciation of the outdoors, it's now wonder Matt ended up in Alaska.  After Exploring much of what the Land of the Lakes has to offer, Matt moved to Juneau to attend college and the exploring never stopped.  Matt with his equally adventurous family spend much of their quality time fishing, hunting and camping throughout Southeast Alaska.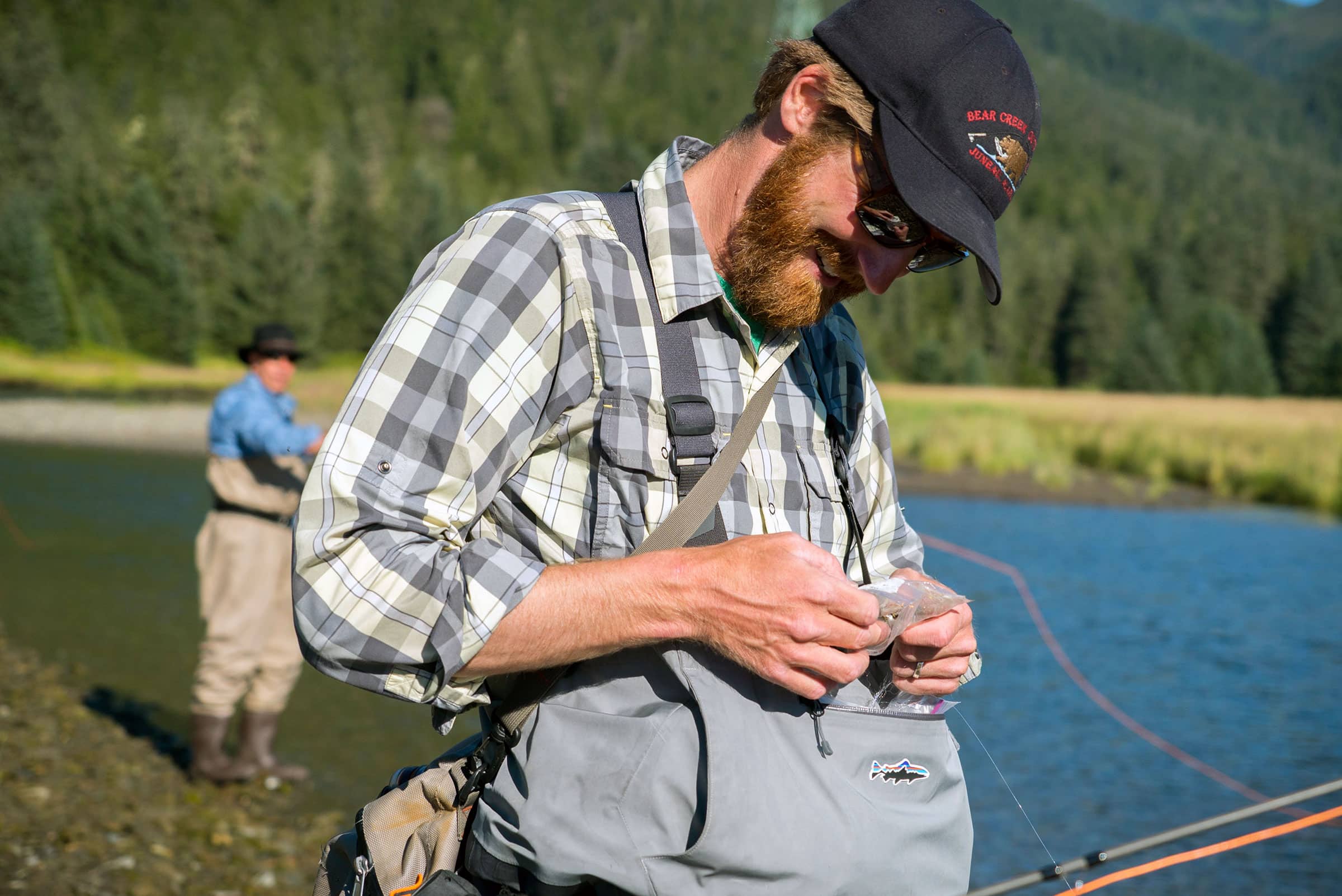 Kevin Maier Fly – Fishing Guide Since 2008
Born and raised on Washington's Olympic Peninsula, Kevin Maier has called Juneau home since 2004, and he's been with Bear Creek Outfitters since 2008.  When he's not guiding he keeps busy chasing his two boys around the mountains, forests, and streams of the Tongass National Forest on skis, bikes, and in waders.  In the off season, Kevin teaches environmental humanities at the University of Alaska Southeast in Juneau.  After writing a dissertation on hunting and fishing stories, and Hemingway in particular, he's been trying his hand at writing for fly-fishing magazines.  Look for his recent work in The Drake and Camas.  Kevin also enjoys taking his rods and rifles for long walks on the beaches of Southeast Alaska.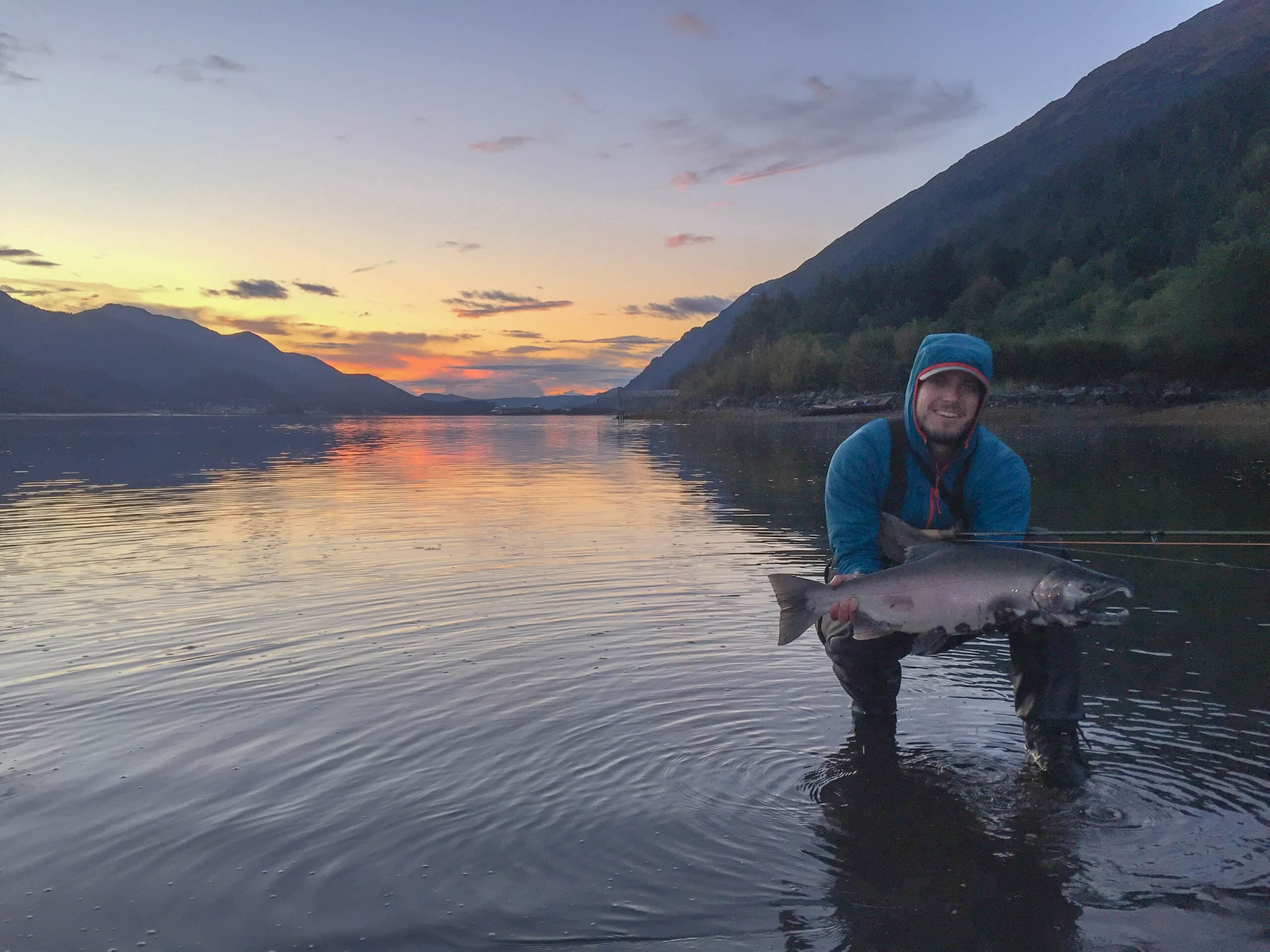 Sam Roche Fly – Fishing Guide Since 2018
Sam was born and raised in St. Paul, Minnesota.  After high school, he took the first opportunity to move to the mountains and hasn't looked back.  After graduating from Montana State University in Bozeman, Sam moved to Juneau where he now lives with his wife, Marissa.  If you get an opportunity to join Sam on a fishing trip, it's obvious he loves his job.  He likes nothing more than sharing the magic of Southeast Alaska with his guests.  When not working for Bear Creek Outfitters, Sam works as a ski guide in the winter and travels as much as possible in the shoulder season.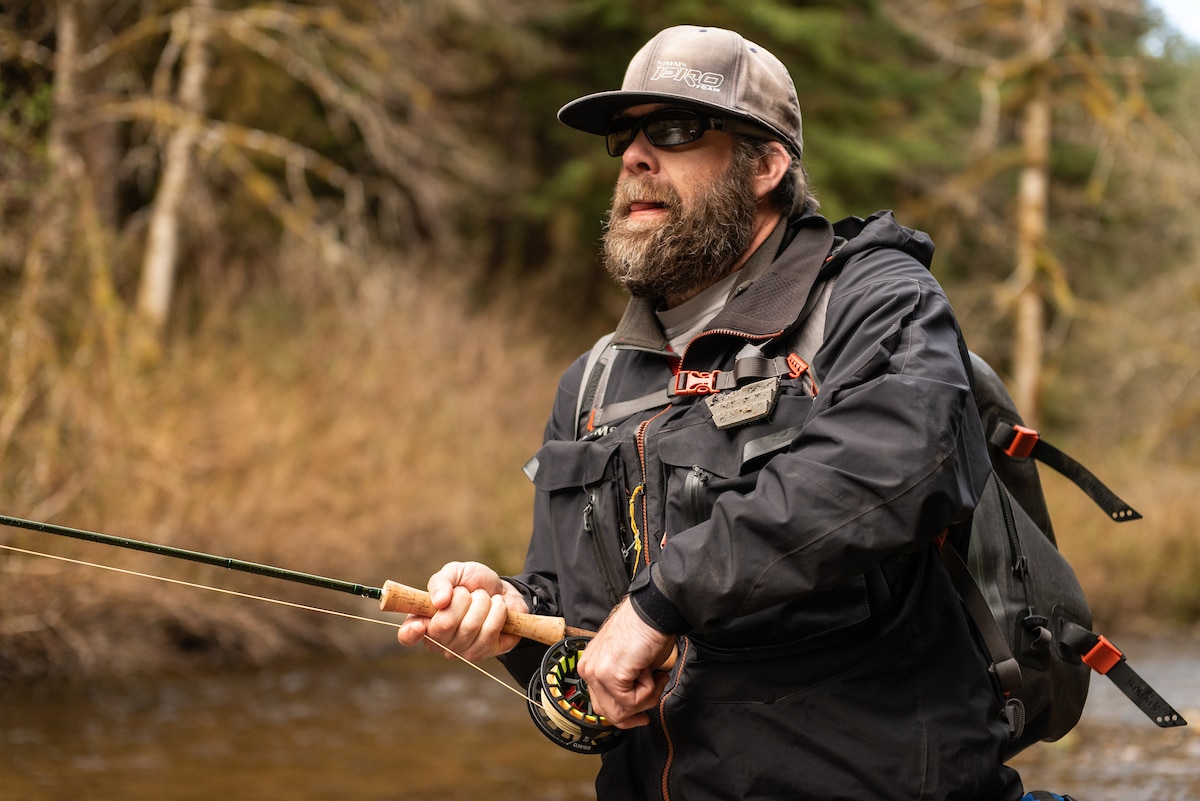 Mark Hieronymus Fly – Fishing Guide Since 2004
Mark grew up in Western Washington and has been fishing for salmon and steelhead for over 45 years. Lured to Alaska by the siren-song of big commercial fishing money in the late '80's, he managed to come up with a seasonal work schedule that allowed him to sportfish all over the Pacific Northwest and Alaska for 6 months a year.
After getting his Alaska sportfish guide license in 2004, Mark held dual citizenship in the sport and commercial fishing worlds for many years, and after his retirement from the commercial fishing industry in 2011 he has been a full-time flyfishing guide for Bear Creek Outfitters in Juneau, AK. Mark enjoys close relationships with many industry partners, and is on the Professional Team of both ECHO Flyfishing and AirFlo Flylines, as well as being the Southeast Alaska Field Ambassador for SpeyCo Reels, a Signature Fly Designer for Umpqua Feather Merchants and a Simms Elite Ambassador.
In the winter Mark works for Trout Unlimited, Alaska Program as the Sportfish Outreach Coordinator for Southeast Alaska, working on conservation and land use issues in "America's Salmon Forest", the Tongass National Forest.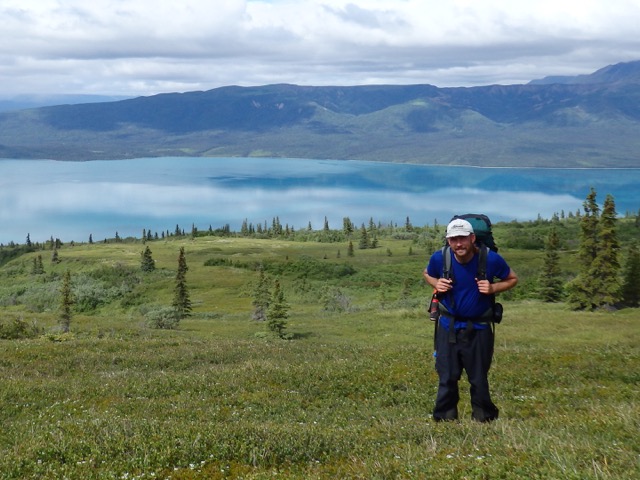 Chis Eckel – Bear Viewing Guide Since 2015
Chris has had several jobs guiding guests in the Alaskan wilderness but after his first season using his science degree helping people to view Alaskan Brown Bears in the wild he never looked back … except for more bears. Two decades of guiding have taken him all around the world and he currently spends winters as the Head Guide for BDT catskiing in Hokkaido. The only thing he likes more than getting out of small aircraft in the Alaskan wilderness is long walks on the beaches of SouthEast.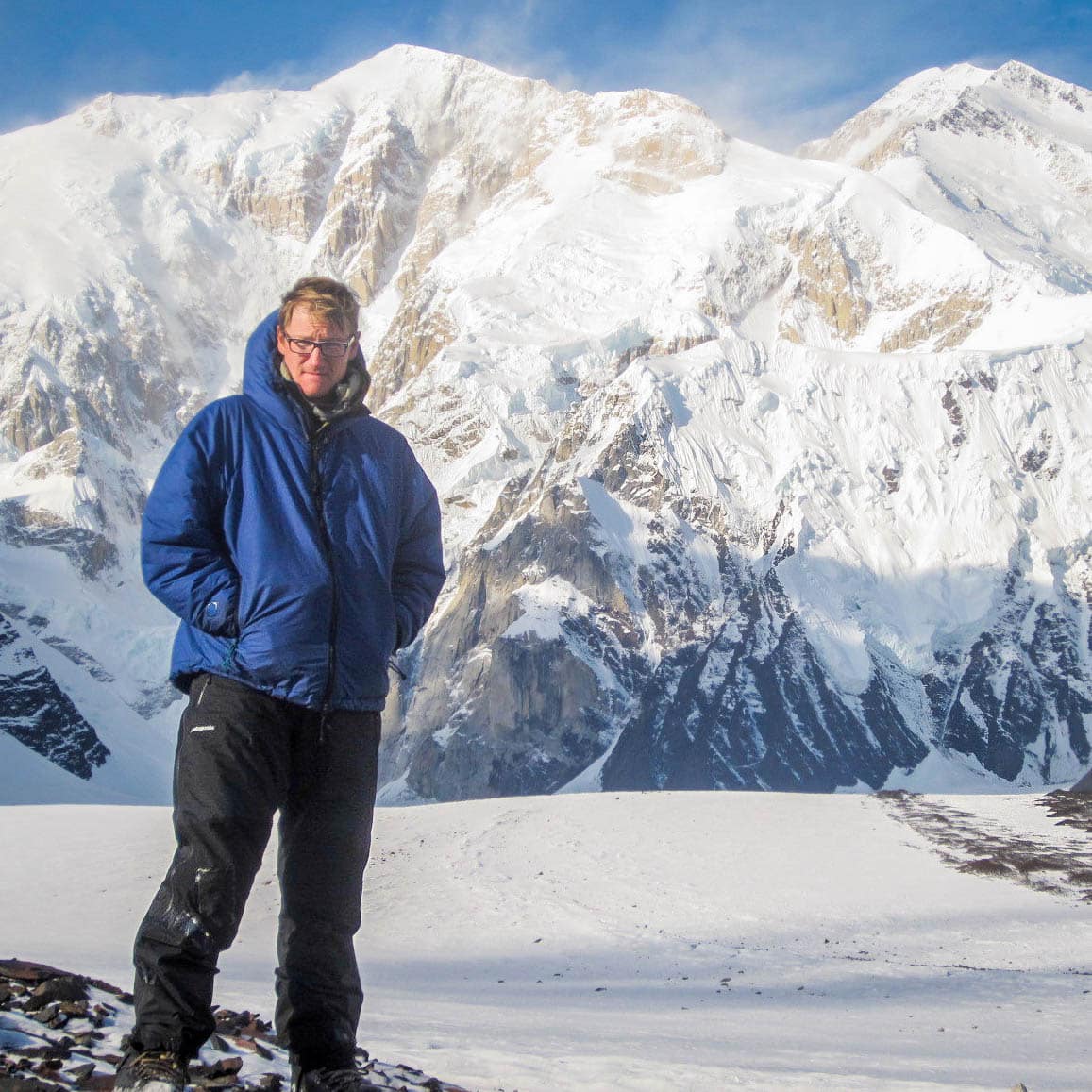 Will Elliott – Bear Viewing Guide Since 2015
Will Elliott is a university professor, guide, and outdoor educator, born and raised in rural Alaska. Since his first caribou hunt, riding as a 1-year-old in his father's pack, to climbing new routes in the Talkeetna Mountains and Alaska Range, wilderness has been the orienting principle of his life. His career in academia overlaps with guiding at Bear Creek; in both cases, Will guides students and clients toward experiences that deepen our appreciation and understanding of our place in the world.