Guided brown bear viewing at the famous Pack Creek Brown Bear Sanctuary
Bear Creek Outfitters in Juneau, Alaska, provides the best brown bear viewing opportunity by taking you to the Pack Creek bear viewing area.
Once in a lifetime Alaskan adventures take place at Pack Creek Brown Bear Sanctuary! Experience the world renowned site located 30 air miles outside of Juneau, on Admiralty Island National Monument. Enjoy a sightseeing floatplane ride to and from Pack Creek bear viewing area. Once you have landed and made your way to the shore your guide will introduce you to the amazing wilderness location of Pack Creek.
The native Tlingit people call this impressive island "Kootznoowoo," meaning "Fortress of the Bear." Indeed, Admiralty Island is home to the highest concentration of brown bears in the world; more than all the Lower 48 states combined. Nearly 100 miles long, with 700 miles of saltwater shoreline that encompass its roughly 1 million acres, this verdant gem of old-growth rainforest graces the northern part of the Southeast Alaskan panhandle's Inside Passage.
We invite you to enjoy the Pack Creek Brown Bear Sanctuary under the expertise of Bear Creek Outfitters!
The tour includes:
Transportation to and from downtown to the floatplane base
Rubber boots & raingear
Binoculars
50 minutes total scenic floatplane flight time
USFS Pack Creek permit
3.5 hours at remote Pack Creek location
Post adventure snack
The expertise of our certified guides
Private Tours Arranged on Request
Please bring the following on your adventure:
With our ever-changing weather patterns layered clothing is always encouraged
Camera with strong lens and fully charged or extra batteries
Viewing area is approximately 60 yards from the creek. Distance is kept to ensure the true wilderness experience in the area. Large lenses are highly recommended for high quality photos.
A sense of adventure and love of the wilderness and its amazing creatures.
Participants should must be able to walk ¼ mile over uneven ground. This takes us to the best viewing location, but if participants want to also visit the Forest Viewing Platform it involves a 1.5 mile hike with about 300ft of elevation gain/loss each way.
Pack Creek is remote and advanced medical support will not be available in this location. We recommend bringing along any necessary or simply precautionary medications. Guests are urged to be ready for an outdoor wilderness experience.
Booking Policies 
In order to secure your booking and trip date(s), we require full payment for your trip.
We will always work with you to attempt to reschedule should you need to make changes to your itinerary.
If you need to cancel your trip for any reason, the following is our cancellation refund policy:
Cancellations made 60 days or more prior to your trip date: 100% refund of your trip cost, less a $75/person, non-refundable permit fee.
Cancellations made 30-59 days prior to your trip date: 50% refund of your trip cost.
Cancellations made less than 30 days prior to your trip date, including "no-shows" on the day of your trip, are non-refundable.
If Bear Creek Outfitters cancels your trip for any reason, including as noted in our passenger weight surcharge policy, you will receive a 100% refund of your trip cost, less a $75/person, non-refundable permit fee.
Passenger Weight Surcharge Policy 
We operate our trips using small aircraft that have restrictions on weight and balance for safety.  Therefore, any passenger weighing more than 250lbs (113kg) will be charged an additional $300 to help ensure adequate aircraft space.  Actual passenger weights are verified for each guest prior to departure.  If you or a member(s) of your party exceed 250lbs, please let us know at the time of booking, or as far in advance of your trip date as possible.  In the uncommon scenario that a guest does not provide prior notice of exceeding 250lbs, and additional aircraft space is not available, we reserve the right to cancel your trip.
Please note: Space is extremely limited. Full payment is required at the time of booking. Pack Creek bookings include a $75 non-refundable Forest Service Permit fee. Forest Service Permit fee is non refundable for any reason, including cancelation due to weather. Permit fees allow the Pack Creek Program to preserve this unique wilderness setting, and ensure a base level of funding through the short summer season.
Cost: $1099 per person
Please Contact: info@juneauflyfishing.com
(5 ½ hours door to door.  We require a minimum of 2 people to run a pack creek trip)
BCO is proud to offer this exclusive once in a lifetime adventure!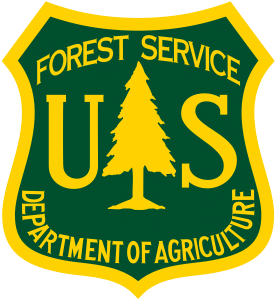 Special use permit with the Tongass National Forest.